Is your property in need of power washing? After a long winter season, your home might not look its best. You have two options to restore that "curb appeal" so vital to your home's value. First, you can go ahead and invest in the power washing equipment and then spend the time and effort doing this task yourself. The other option? Bringing in the professionals at F&S Power Washing. 
How F&S Power Washing Can Help
There's no need to spend all of that time, money and effort power washing your house when the professionals at F&S Power Washing can deliver a thorough clean. Our custom washing services at F&S combine our trademark soft washing techniques with custom cleaning materials. The result? Complete cleaning of your property without any damage to your home or the environment. 
That's something only a professional service like F&S Power Washing can deliver to your home. We offer top-notch equipment, COVID-19 sanitizing, fully trained teams, express service, senior and military discounts, and plenty of satisfied customers. Check out our website to see the reviews for yourself!   
Getting Started With F&S Power Washing
Ready to get started with the professionals at F&S Power Washing and get your property in the best shape possible for the season? Give us a call to schedule your appointment today! We're proud to serve the greater Sussex County area in Delaware. Get your appointment on the books now before the calendar fills up!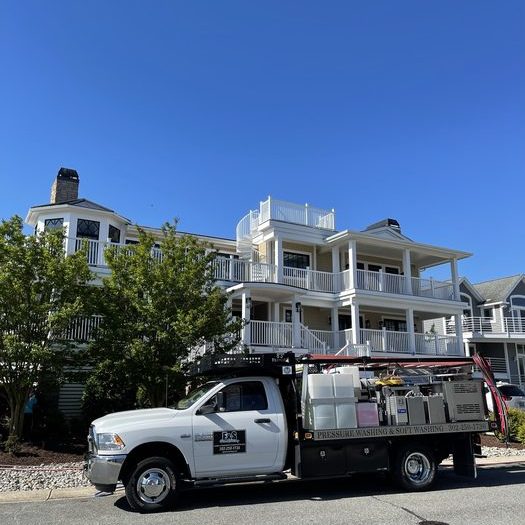 Posted in
Bethany Beach, DE
,
Bethel, DE
,
Blades, DE
,
Bridgeville, DE
,
Dagsboro, DE
,
Delaware
,
Delmar, DE
,
Dewey Beach, DE
,
Ellendale, DE
,
Fenwick Island, DE
,
Frankford, DE
,
Georgetown, DE
,
Greenwood, DE
,
Henlopen Acres, DE
,
Laurel, DE
,
Lewes, DE
,
Long Neck, DE
,
Millsboro, DE
,
Millville, DE
,
Milton, DE
,
Ocean View, DE
,
Rehoboth Beach, DE
,
Seaford, DE
,
Selbyville, DE
,
Slaughter Beach, DE
,
South Bethany, DE
|
Power Washing
,
Pressure Washing