Spring cleaning is an essential routine of the revitalizing springtime season since the pollen of blooming plants can trigger some seriously annoying allergies. 
While you may consider handling your home maintenance through DIY methods, a proper cleaning professional like F&S Power Washing provides a deep clean for your property that eliminates those fitful sneezes and stubborn stains.
Polish the Perimeters
Your fence and pavement are significant parts of your home's curb appeal, and you can keep them in pristine shape with professional cleaning services. 
F&S Power Washing offers paver cleaning and sealing to give your home a welcoming feel while extending the life of structures. Additionally, wood cleaning and restoration will ensure that your decks and fences remain stain-free and appealing, just like on installation day.
Clean from Top to Bottom
F&S Power Washing applies the latest industry solutions and techniques to provide roof soft washing and gutter cleaning for spotless results that last. Our dedicated and certified technicians will perform a thorough wash that removes spring-loving organic matter such as mold from nooks and corners while going easy on your delicate roof parts.
Refresh Your Home
The F&S Power Washing team offers comprehensive house washing and window cleaning to give your facades a facelift. You will have the opportunity to pose in front of your beautiful property with pride. 
Also, don't forget that spring cleaning applies to your interiors too! Declutter by giving away unwanted items and making someone else's day! It's a season of renewal, so out with the old and in with the new!
Reach out to F&S Power Washing to discover how we can restore and maintain the look of your home this spring!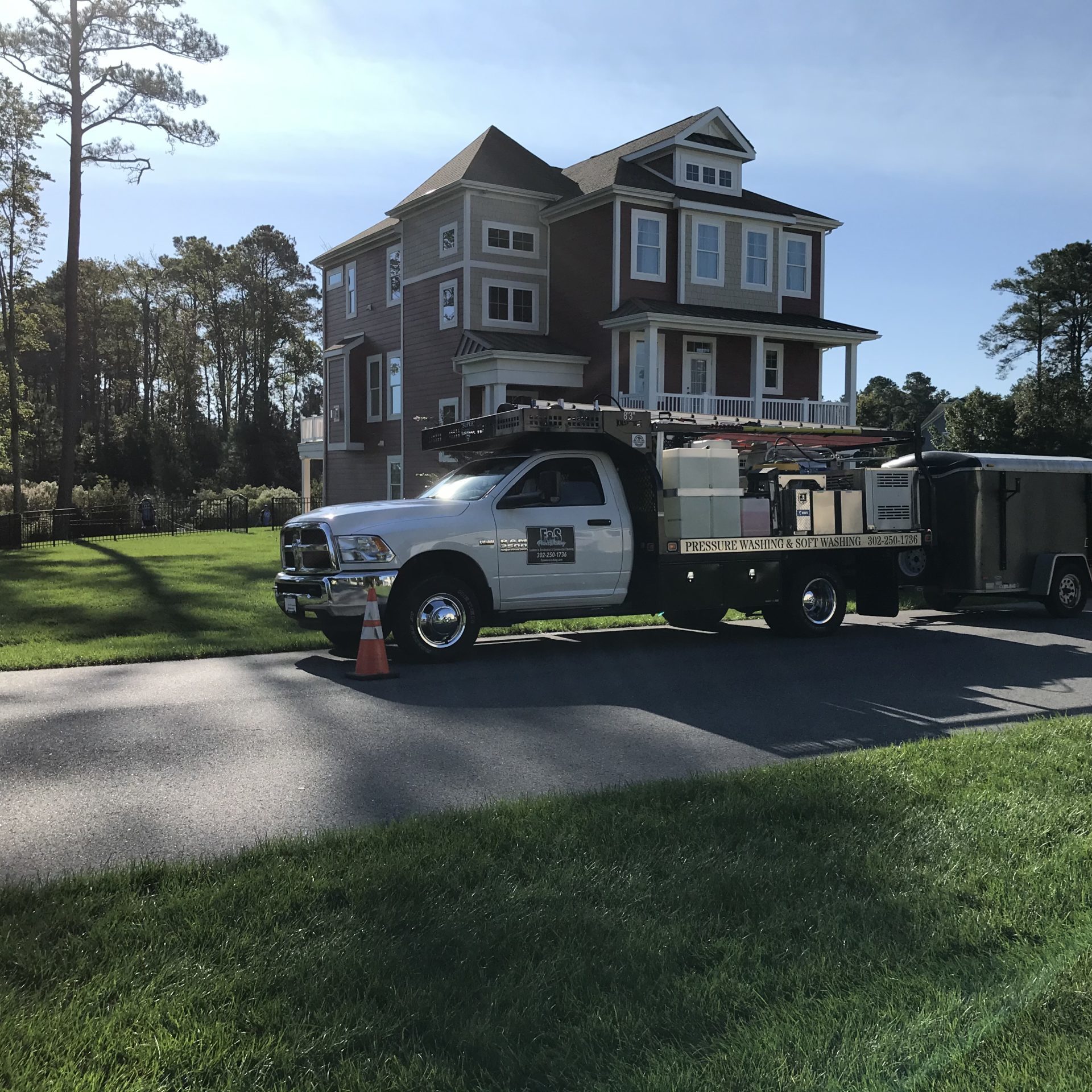 Posted in
Bethany Beach, DE
,
Bethel, DE
,
Blades, DE
,
Bridgeville, DE
,
Dagsboro, DE
,
Delaware
,
Delmar, DE
,
Dewey Beach, DE
,
Ellendale, DE
,
Fenwick Island, DE
,
Frankford, DE
,
Georgetown, DE
,
Greenwood, DE
,
Henlopen Acres, DE
,
Laurel, DE
,
Lewes, DE
,
Long Neck, DE
,
Millsboro, DE
,
Millville, DE
,
Milton, DE
,
Ocean View, DE
,
Rehoboth Beach, DE
,
Seaford, DE
,
Selbyville, DE
,
Slaughter Beach, DE
,
South Bethany, DE
,
Spring Cleaning
|
concrete cleaning
,
paver cleaning
,
paver restoration
,
paver sealing
,
residential
,
spring cleaning