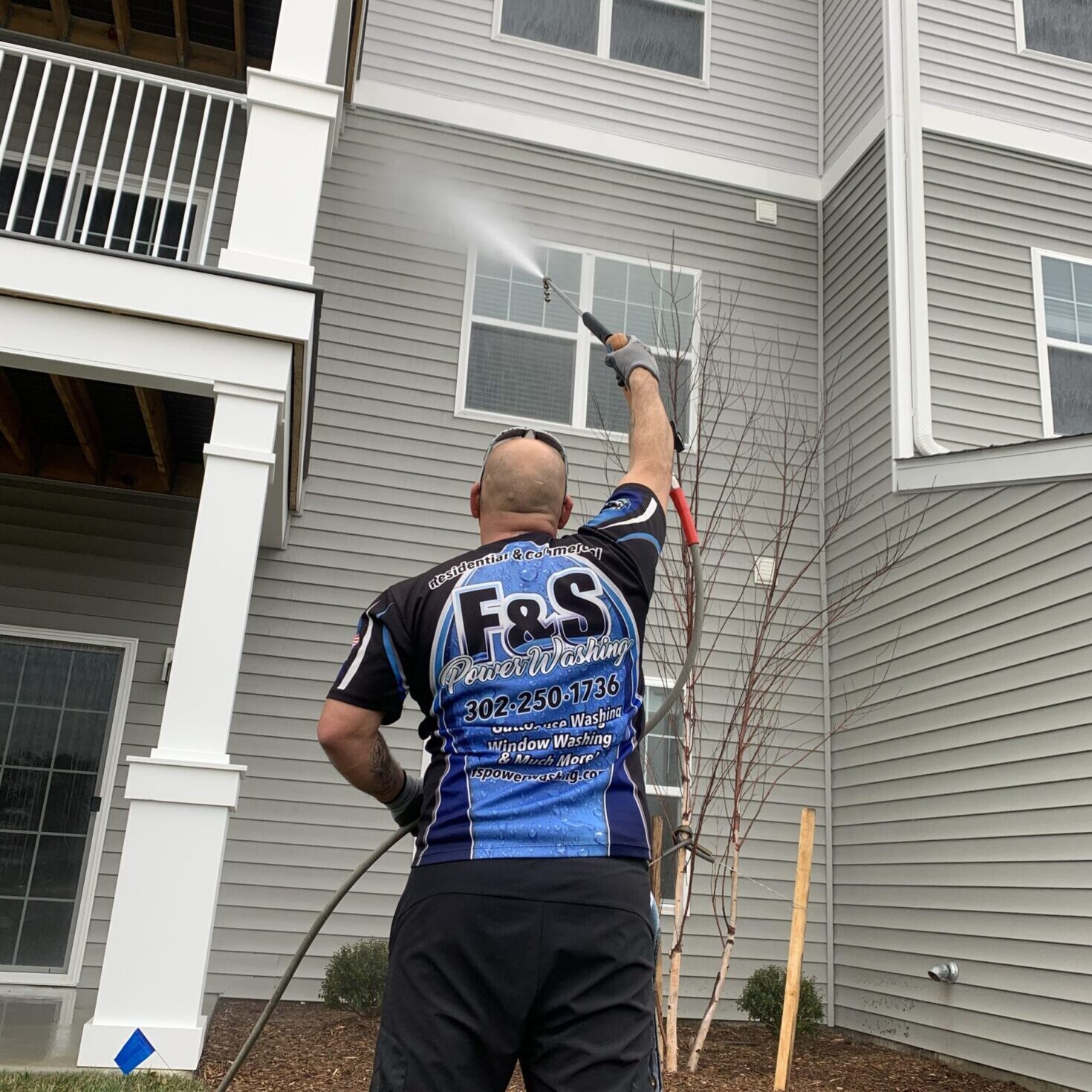 Power washing can be dangerous due to high water pressure.
You wouldn't believe some of the damage that we've seen amateurs cause. Without the right experience, power washing can bust bricks, tear vinyl siding, and rip shingles off roofs. It's best to hire professionals and avoid problems!
Why Hire Professionals?
We're guessing you don't want broken siding, peeled paint, or water inside of your home.
Doing it on your own can be confusing due to the chemical composition that's needed for cleaning. There are years worth of bacteria sitting on your building, and you need a specific formula required to wash it. You're probably not a mathematician. This is one project that's best not to leave up to the internet. Let us ease the headache. We know our chemicals and the right combination to make sure your building is left squeaky clean without any damage or erosion.
If you see any loose paint, dirt, or dust stuck on the inner or outer walls of your building, it may be time to hire someone to do the pressure-washing for you.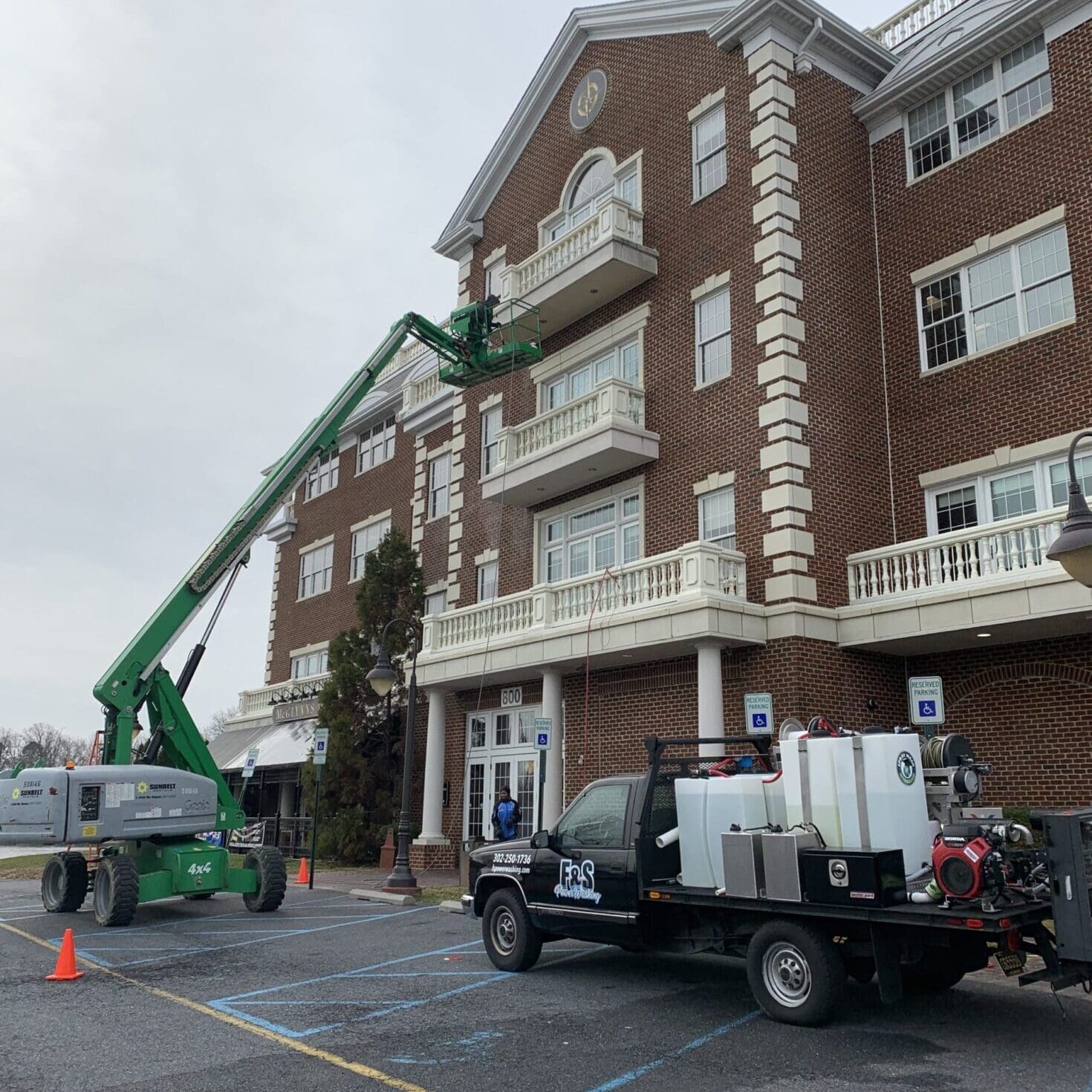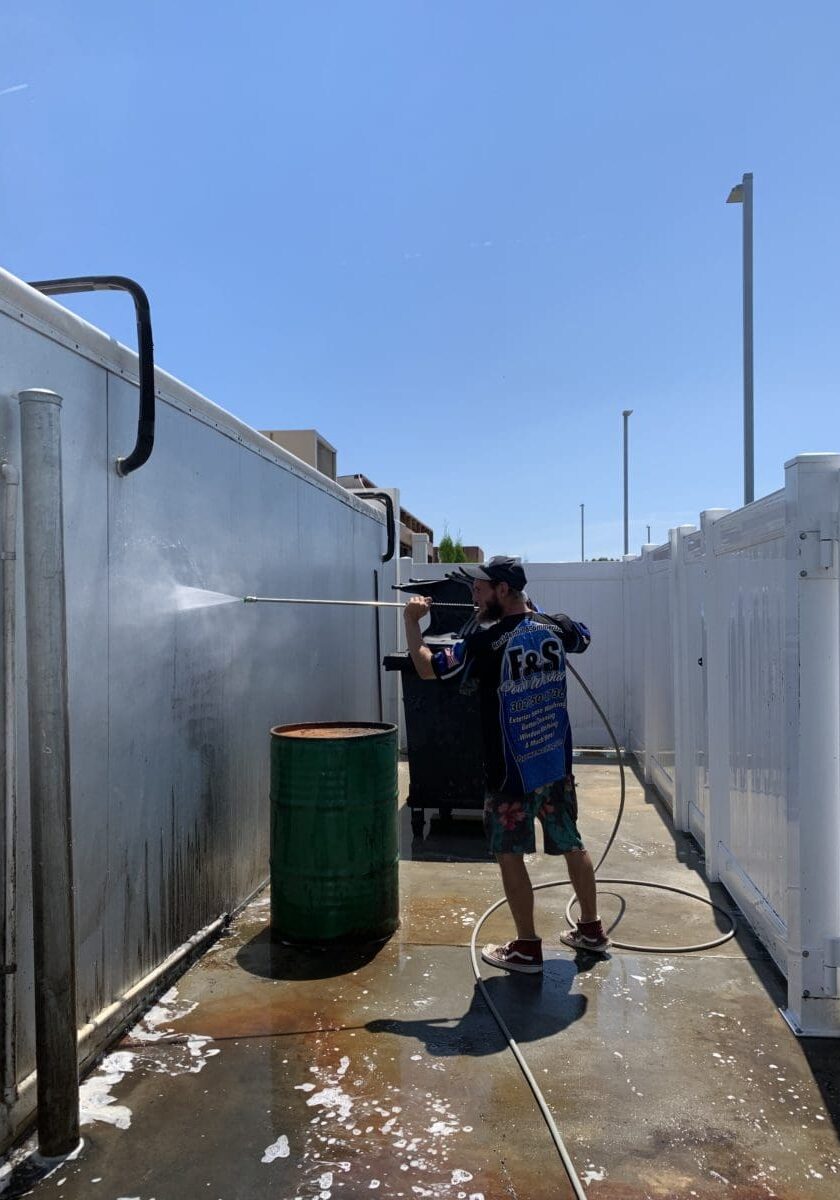 Our Approach to Pressure Washing
We create an individual washing strategy for every building we clean, and we will use just the right amount of water pressure to get the job done.
Using low-powered pressure washing, we can ensure that your home isn't damaged in the process of power washing. It's especially useful for homeowners looking to get rid of ugly stains or dirt on their house walls, patios, and decks. So many homeowners are worried about washing ruining their paint or landscaping. Soft washing provides a safer alternative. Our pressure washing services help to make your building feel brand new.
The chemicals we use are environmentally safe, leaving you worry-free.
We take time to explain the 'how and why' behind our process and exactly what we will be doing to your home, so there are no surprises. We believe in quality, and we want our customers to know they can trust us from the minute we show up. We communicate thoroughly because we are passionate about our business and know how beneficial this work can be for a building that needs a little facelift.
The best part? All of this starts on day one. We'll come to you to provide an onsite estimate, take a look at your building, and give you a plan along with our professional opinion. No frills, no guesswork, just clean, new walls.
Our Insurance Protects Your Property
All of our team members are fully trained and certified, so they know how to give your house a deep cleaning without causing damage.
With that said, we know that accidents happen. That's why we have an insurance policy that protects you from liability. If any part of your property needs repairs or replacements, our insurance will take care of the bill.