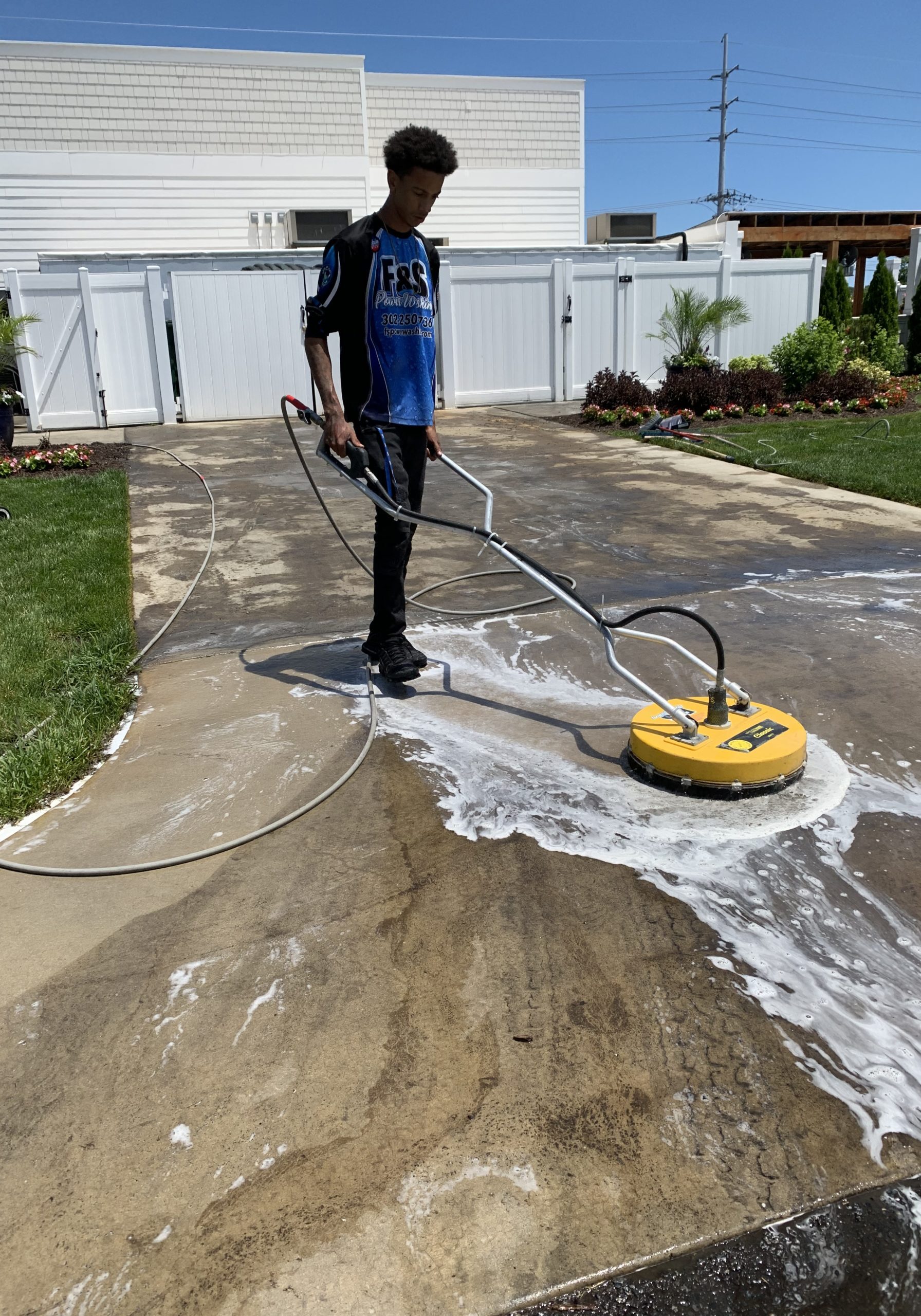 Concrete Cleaning
When you sit down and try to imagine your perfect home, I'm guessing you don't picture pet hair, dirt, rusted paint, or a dirty driveway. Our concrete cleaning services allow you to show off your perfect home--dirt free.
We offer a variety of packages that are individually suited for you and your family so that you can have the spotless home you've always dreamed of. Our walkway power washing services encompass concrete, pavers, and brick walkways.
Whether you're recovering from summer barbecues or winter storms, our power washing services are perfect to freshen up your patio, driveway, or pool. Patios and driveways can get covered with dirt, paint, and leaves that are both unappealing and annoying. Pools develop calcium scaling and collect leaves that keep anyone from wanting to jump in. We will power wash the dirt away and leave you to go on with life's little moments.
Our Safe, Effective Concrete Cleaning Method
Concrete is extremely durable, but it does have a porous surface that high pressure can damage.
F&S Power Washing uses the right level of pressure to clean surfaces without breaking your concrete, bricks, and walkways.
Our team members receive extensive training, so they know how to clean your home without causing damage. If mistakes happen, don't worry. We have insurance that will pay for the damage. We never want to put you in an awkward situation.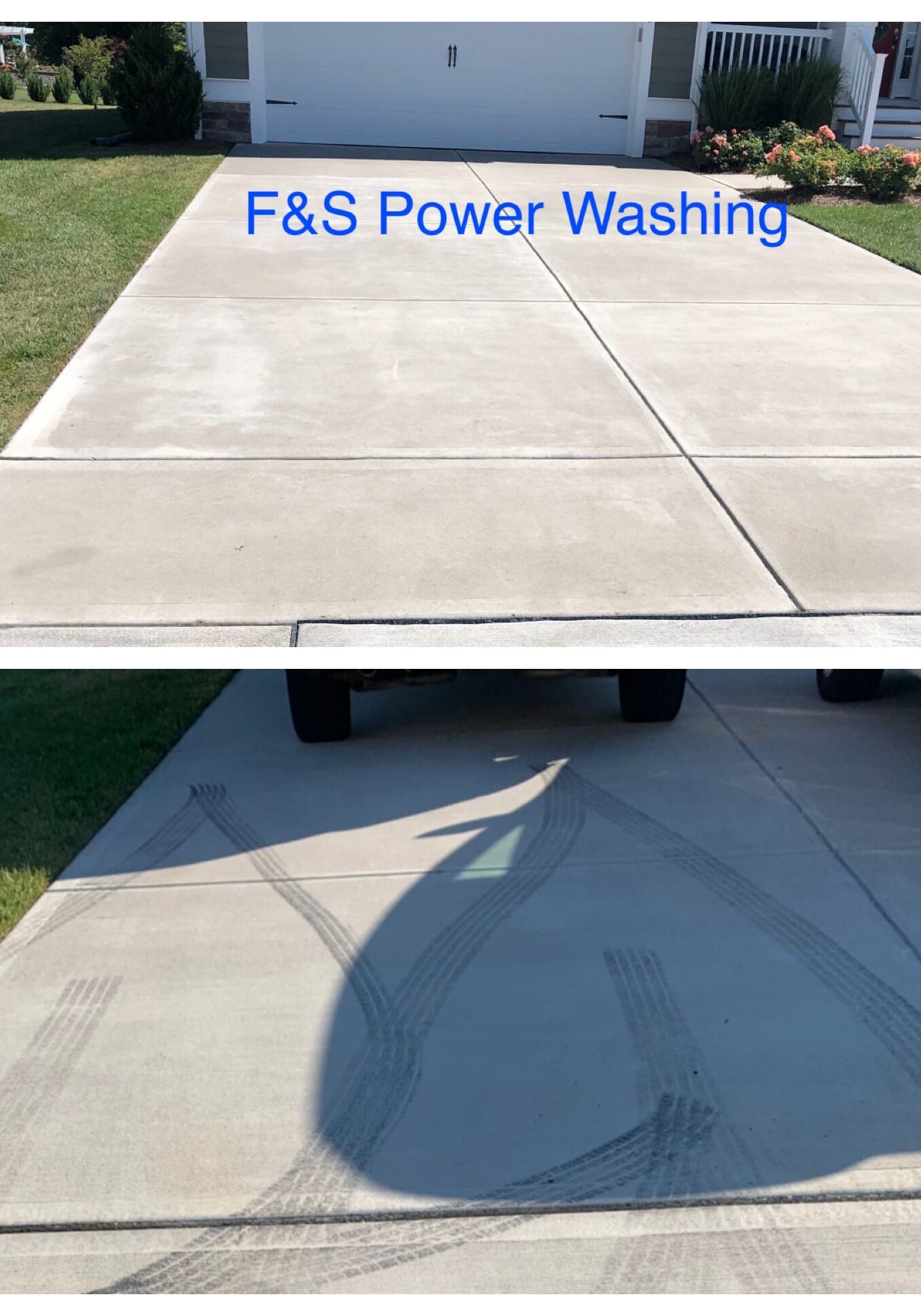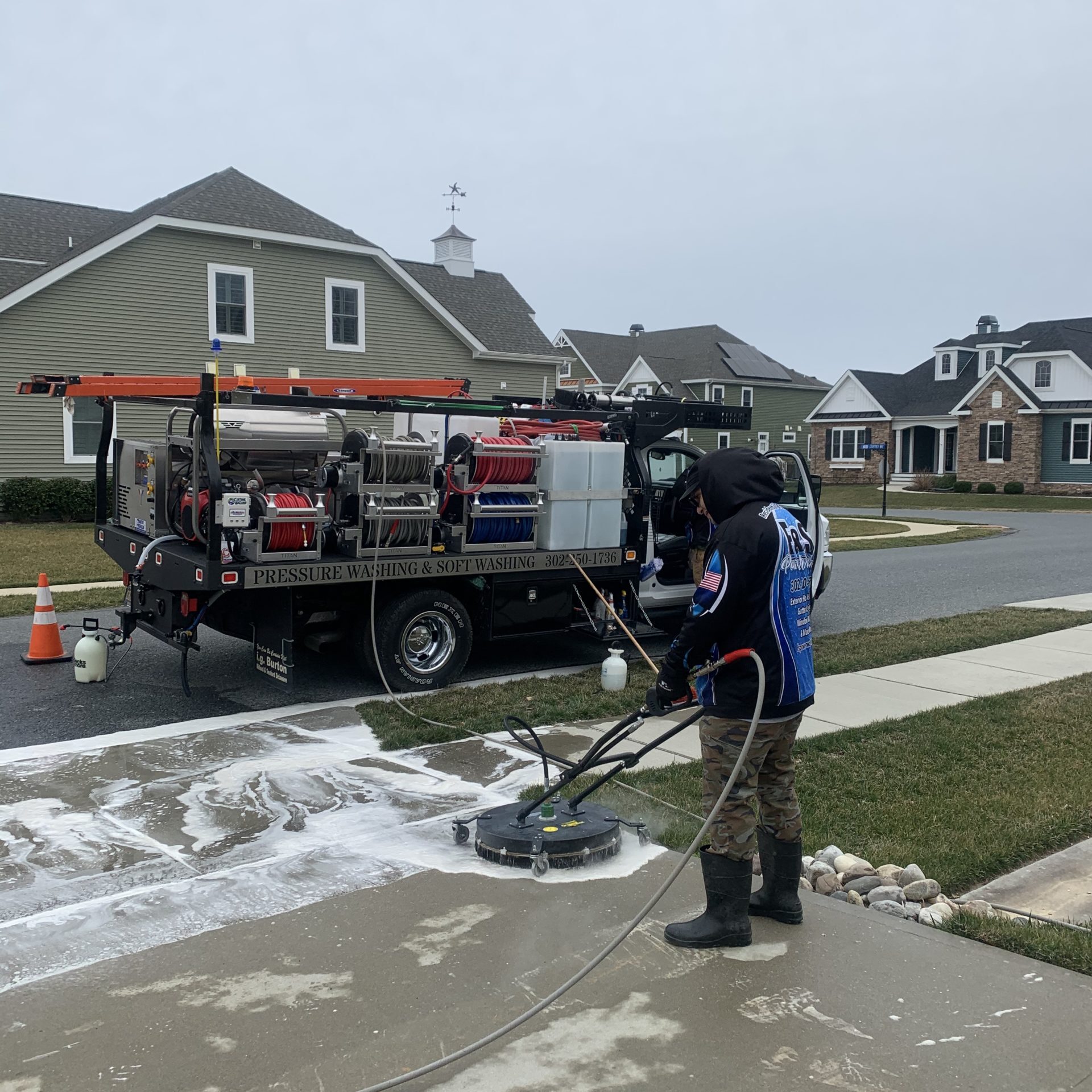 The Benefits of Concrete Cleaning and Brick Walkway Cleaning
Cleaning makes your concrete surfaces and brick walkways more attractive. It actually does much more than that, though.
Keeping your surfaces clean can extend their lives. With regular cleaning, you help protect your concrete, brick, and pavers from grime and mold that can erode them over time.
Keeping walking surfaces clean also helps improve your home's safety. A brick pathway covered in fungus creates a slippery area where people can fall and get hurt. Cleaning eliminates that problem, so your family and guests don't have to worry.