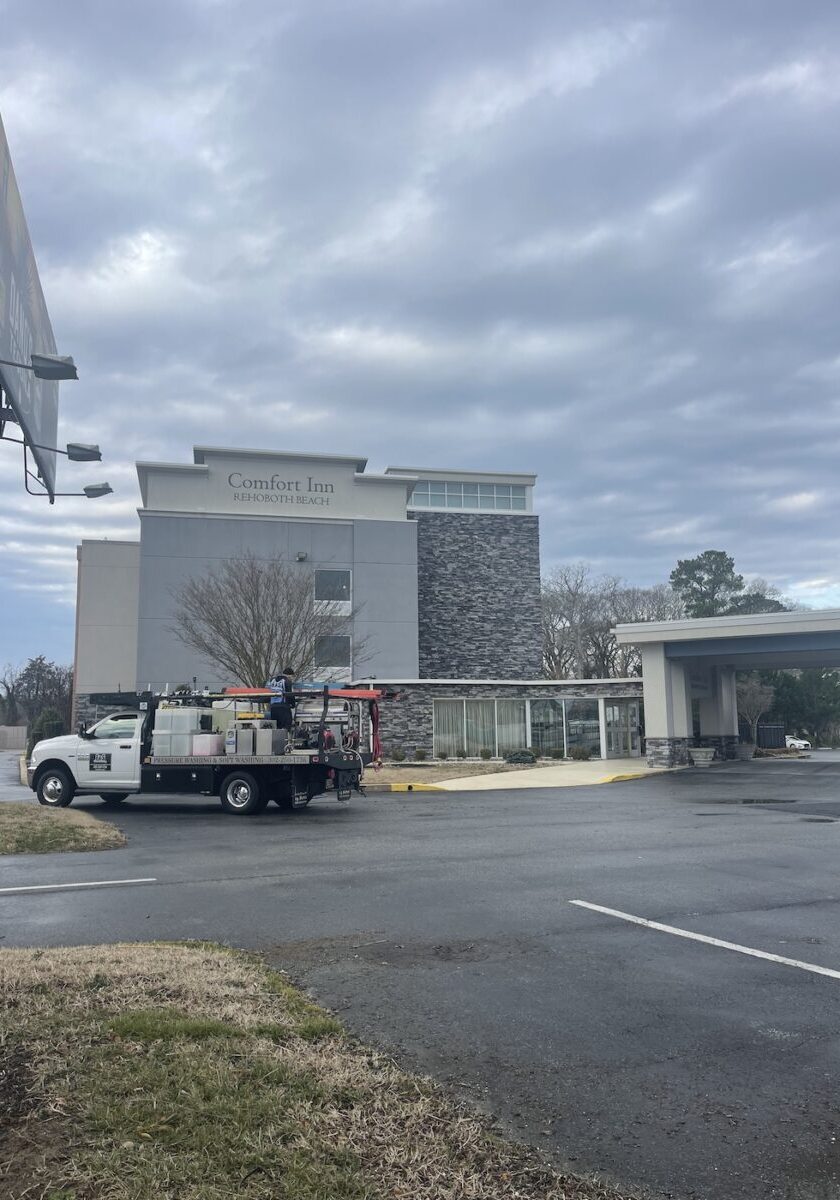 Hotel Pressure Washing
Ready to give your guests the red carpet treatment? We know you are – and it starts before they enter
your hotel.
A sparkling clean hotel exterior presents your best face to the world. The team at F&S Power Washing
is here to ensure you have that 365 days of the year.
Reach out to our hotel pressure washing team for affordable, effective cleaning services.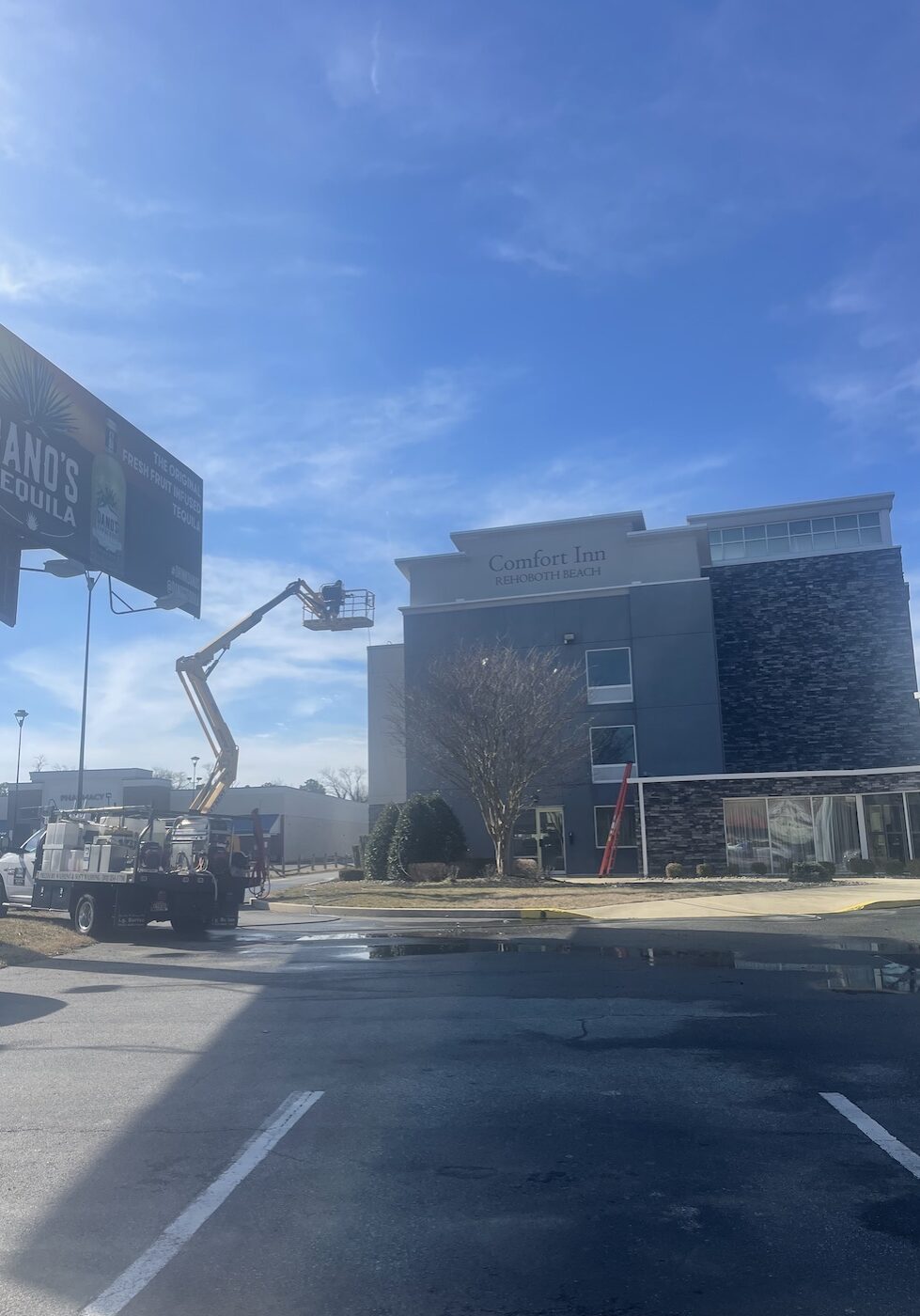 About Our Hotel Cleaning Services
What sets F&S Power Washing apart from the others? Here are five quickfire reasons to book our services today.
Bespoke hotel cleaning solutions. Every hotel has its own story. Every building is unique. We understand that our clients want more than a basic cleaning service – you want bespoke building cleaning services. We listen carefully to your needs before we start work to guarantee you're 100% delighted with the results.
First-class equipment. We use high-quality pressure washing equipment and environmentally safe cleaning solutions. We're all about delivering sustainable results that delight our customers every time.
Experienced staff. Our team has been in the hotel cleaning business for years, and you won't find a better-trained or more experienced team of exterior cleaning technicians anywhere. We're ready to put our experience to work cleaning your property!
Flexible scheduling. You don't want a pressure washing service soaking your sidewalks while your guests check out in the morning. We'll arrange our cleaning services at a time that best suits you, minimizing disturbance to your guests.
Amazing customer service. We're always happy to hear from our clients and learn what we can do to make your life easier. You'll receive courteous, professional customer care from the moment you call us.
Exterior Wall Pressure Washing
Are your hotel's looking patchy or discolored? This is natural – dust builds up and gets streaked by rain. Lichen begins to form if left unchecked. The upshot is that your property ends up looking old before its time.
The good news? We have a quick, easy fix.
Our exterior cleaning service uses highly effective soft washing technology to restore the sparkle to your building's walls. Make a great impression on your guests before they reach your front door – schedule service today!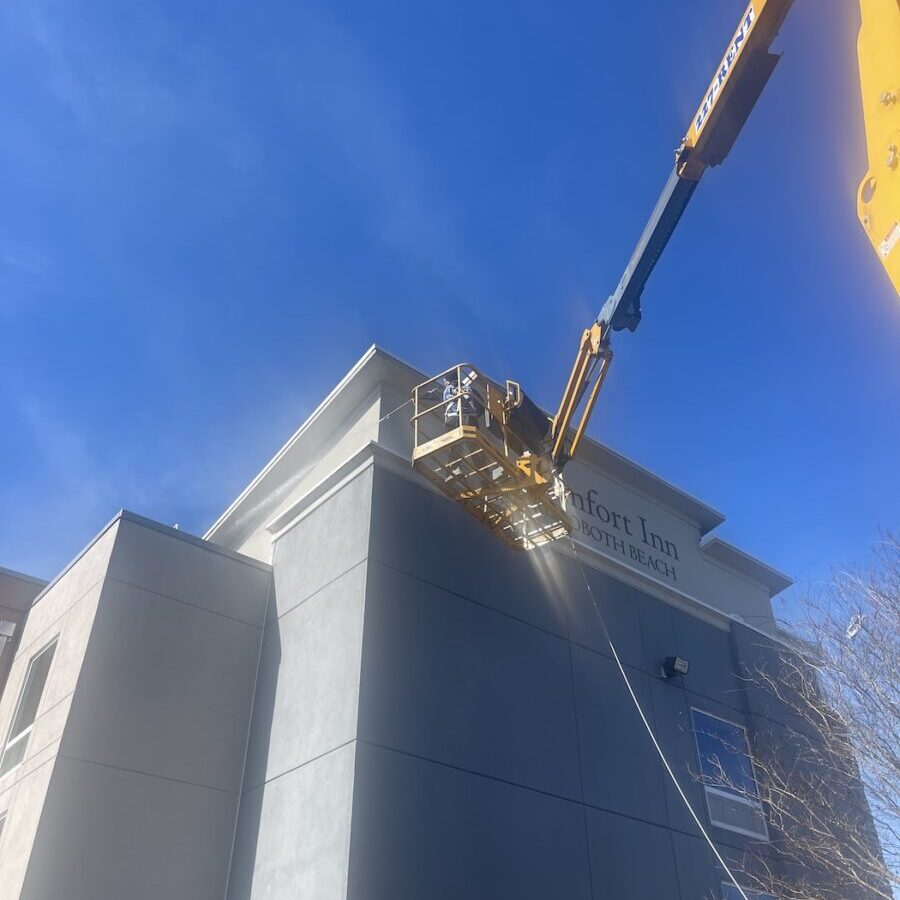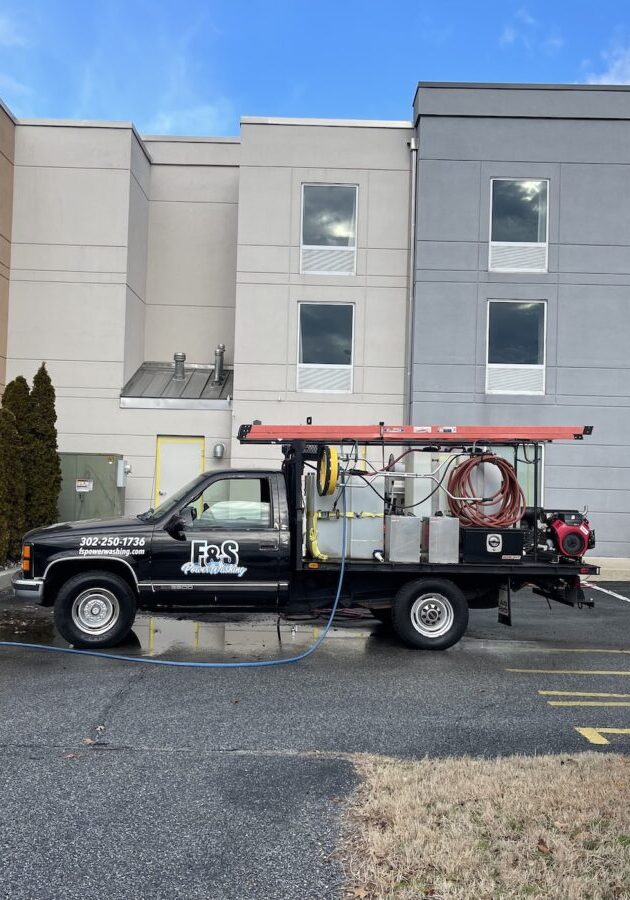 Hotel Window Cleaning
It's obvious when windows haven't been cleaned for over a week. Your guests will notice whether they're inside or outside. Dirty windows will make a bad impression either way.
We offer pure water cleaning solutions for exterior window cleaning. It's part of our full building cleaning package, and it'll keep your hotel looking 100% week in and week out.
Get an estimate today!
Graffiti Removal
Graffiti removal is a core part of our building cleaning service. We know you want graffiti removed ASAP, and we're ready to respond.
We offer rapid response times for graffiti removal to ensure your hotel looks just as it should, and your guests aren't affected by vandalism. Get in touch for an appointment now.