Our Certification & Licenses
We don't recommend any DIY power washing, and not just because we would love to have your business. The truth is that amateurs often come across challenges that our certified experts know how to handle. For example:
Safety: It's just not worth a dangerous accident in your family to try to take care of power wash or soft wash cleaning yourself. There are countless stories of people who have accidentally hurt themselves or others while trying to DIY.
Chemicals: One reviewer called us "a true scientist" because we have been expertly trained to mix a custom chemical solution for each job. Sure, YouTube has a lot of great information, but chemicals are sensitive and require know-how.
Damage: 

It's super common - a homeowner tries to clean her own windows only to crack the glass. Or perhaps he gets his fence clean but kills the landscaping with his chemical solution. Our team is trained to safely clean the surface without damaging anything else.
Power Washing Safety Certification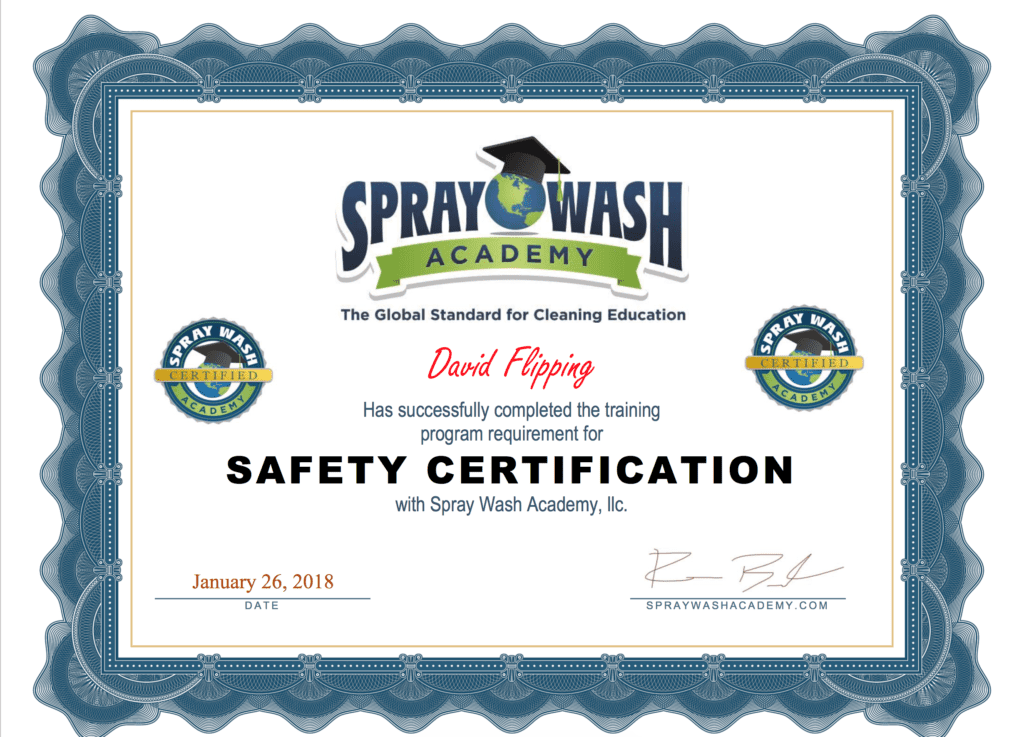 Our Business License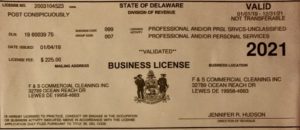 Window Cleaning Certification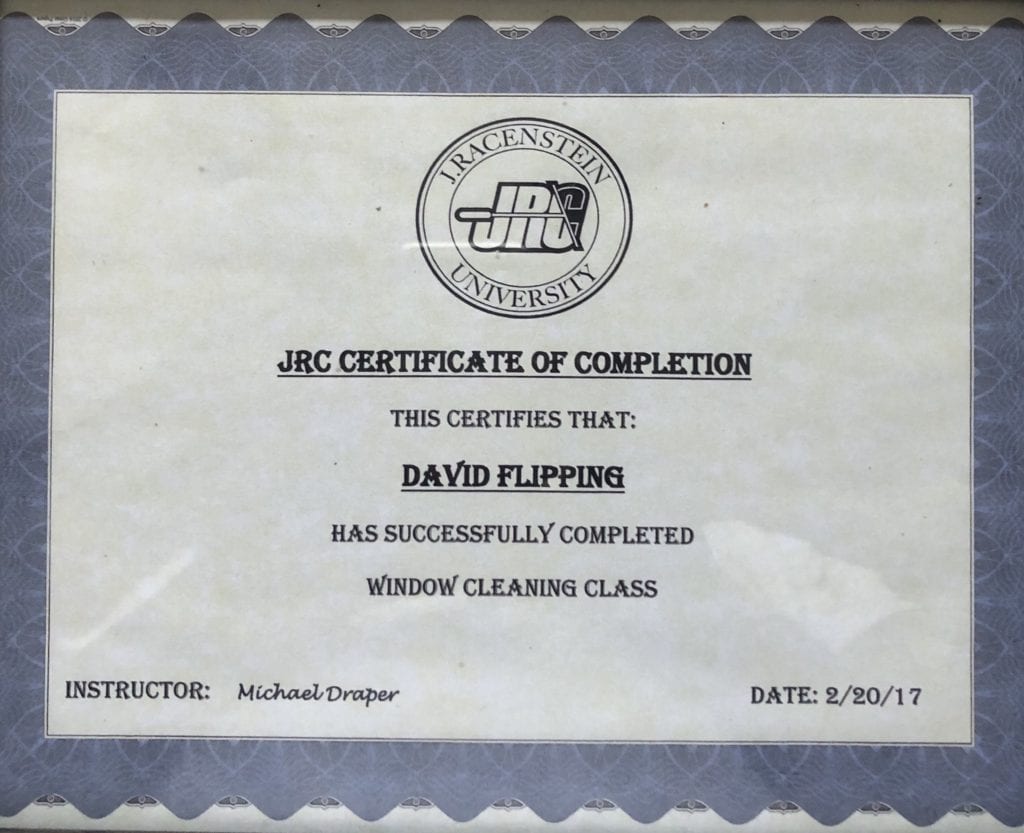 Power Washing Softwash 101 Certification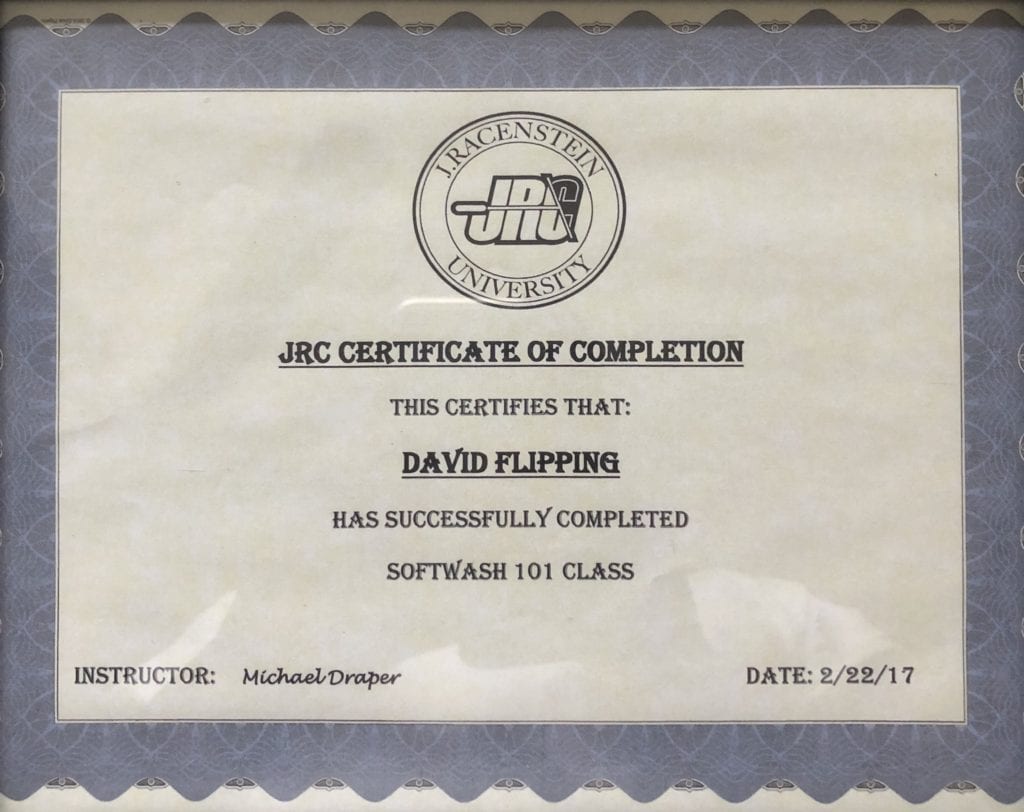 Pressure Washing 101 Certification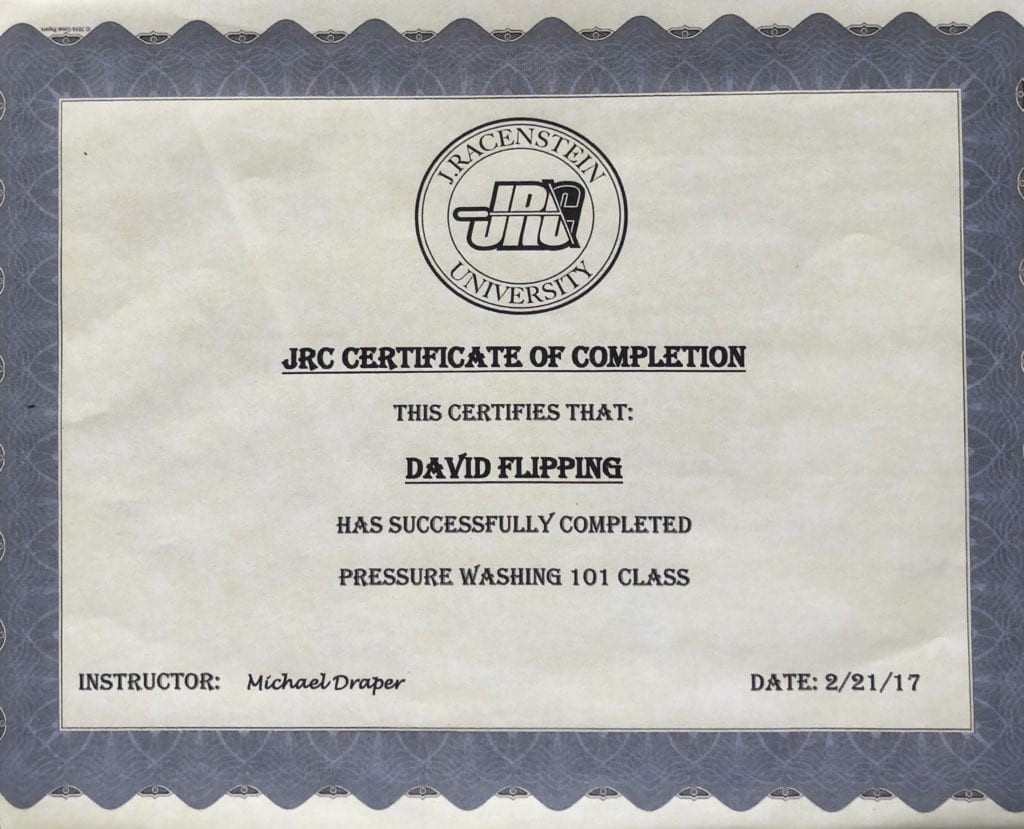 Sanitize and Disinfecting Certification