Halloween is a fun holiday where children go from house to house, looking for delicious treats. With so many visitors coming this Halloween, you want your home to look amazing!
Pressure washing is a great solution. This service will make your home inviting so that kids will come up and say, "trick or treat!" Everyone knows that Thanksgiving and winter holidays are close behind, so it's more reason to get your house ready for guests.
Learn about the benefits of getting your home cleaned professionally with F&S Power Washing today!
1. Boost In Curb Appeal
A professional house cleaning will make your home look fabulous not just for the holidays but year-round. You should get your property thoroughly cleaned 1-2 times per year. This will ensure it's always looking its best when the company drops by unexpectedly!
2. Eliminates Mold & Mildew
Failing to invest in annual house washing could lead to the formation of mold and mildew, especially if your house is in a shaded area that doesn't receive much direct sunlight.
Mold and mildew aren't what you want around when family and friends show up for a visit during the holidays. Breathing in the mold spores can cause coughing, wheezing, irritated eyes, and itchy skin, especially for those who suffer from respiratory diseases, such as asthma.
3. Keeps Pests At Bay
Throughout the year, your home is exposed to layers of dirt, pollen, and animal excrement. Pests like rodents and insects are often attracted to this grime build-up.
We all know how annoying pests can be. Keep them at bay by scheduling a quality pressure washing service.
4. Reduces Slip and Falls
Just as grime can form on your house's siding, it can build up on decks, patios, driveways, and other surfaces people may walk on.
Sometimes these surfaces can become slippery and make it easier for accidental trips and falls, especially when the weather gets colder. The last thing you want is for a guest to slip and fall on your property.
There's nothing holly or jolly about a visit to the hospital. Avoid this by scheduling a professional soft washing service before winter arrives.
Contact F&S Power Washing Today!
Call us today to make sure your holiday season goes off without a hitch! We are the go-to house washing business in Delaware. We strive to ensure our customers are happy and satisfied with our work!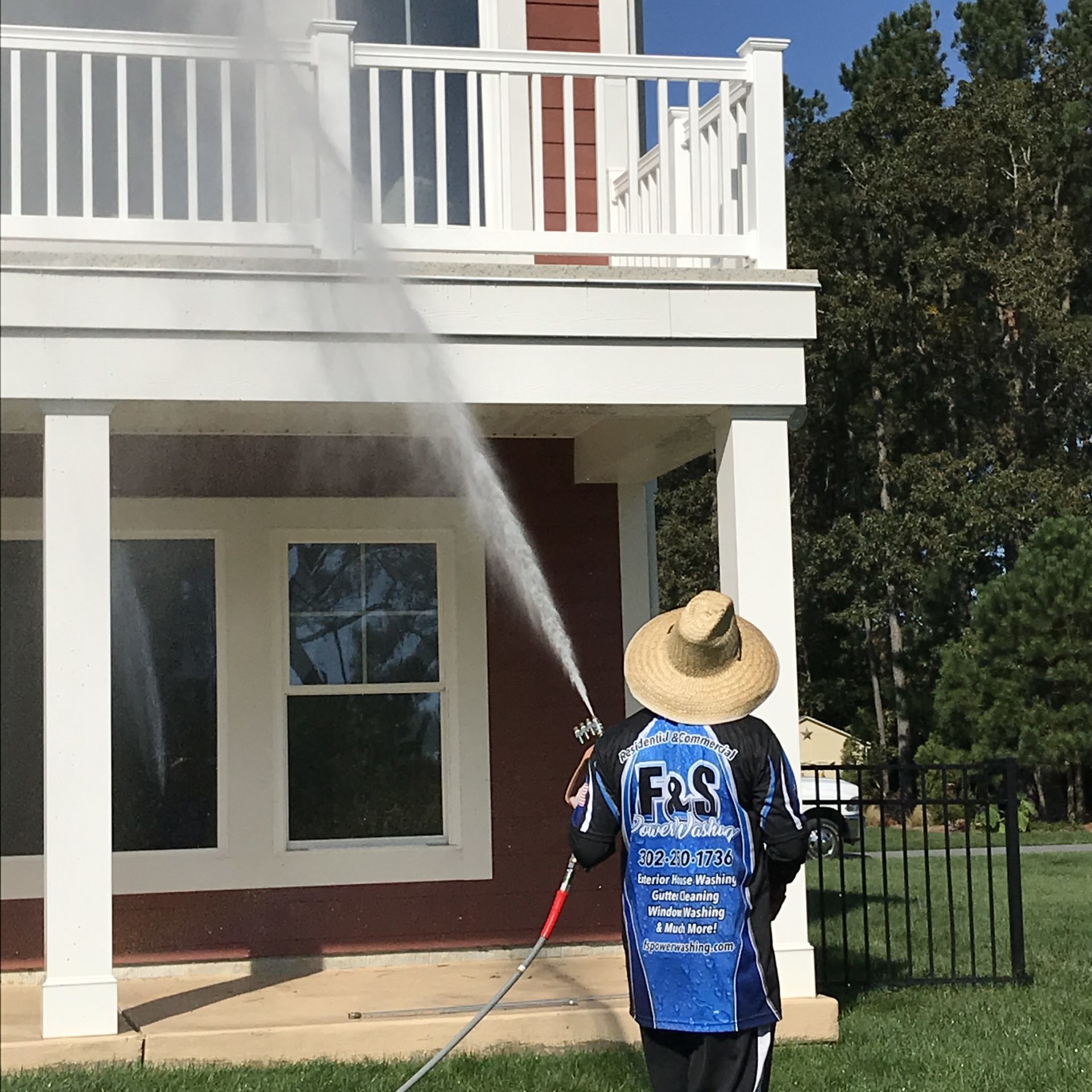 Posted in
Bethany Beach, DE
,
Bethel, DE
,
Blades, DE
,
Bridgeville, DE
,
Dagsboro, DE
,
Delaware
,
Delmar, DE
,
Dewey Beach, DE
,
Ellendale, DE
,
Fenwick Island, DE
,
Frankford, DE
,
Georgetown, DE
,
Greenwood, DE
,
Happy Holidays
,
Henlopen Acres, DE
,
Laurel, DE
,
Lewes, DE
,
Long Neck, DE
,
Millsboro, DE
,
Millville, DE
,
Milton, DE
,
Ocean View, DE
,
Pressure Washing
,
Rehoboth Beach, DE
,
Seaford, DE
,
Selbyville, DE
,
Slaughter Beach, DE
,
Soft Washing
,
South Bethany, DE
|