When you are cleaning your home, do you ever think about your windows? Many homeowners often skip cleaning the exterior side of their windows simply because it can be time consuming. At F&S Power Washing, we feel that window cleaning is an important part of home maintenance that should never be dismissed.
The Importance of Window Cleaning
OCEAN LIFE
Living near the ocean is an amazing experience! However, the salt in the air can collect on your windows. Regular exterior window cleaning can prevent salt from embedding itself into the porous surface of the glass, preventing stains or cracks.
NATURAL LIGHT
Your windows are an especially important part of your home. They let in natural light, which is great for your health and also plays a vital role in brightening up your living space.
CURB APPEAL
Clean, bright, shiny windows along with clean exterior window frames can really add that final touch for gorgeous curb appeal.
Let The Professionals at F&S Power Washing Clean Your Windows!
When your windows are professionally cleaned, they work hard for you. Give your windows the cleaning that they need, and you will be glad you did! Not only with they look beautifully clean, but they will help to increase curb appeal and allow the natural light into your home the way they were meant to.
Our professional residential window cleaners use advanced cleaning solutions and the proper equipment to ensure your windows are cleaned efficiently and safely. Many homeowners already know they can count on us to keep their windows sparkling. Contact us for a free estimate, and we'll help your home sparkle with our window cleaning service!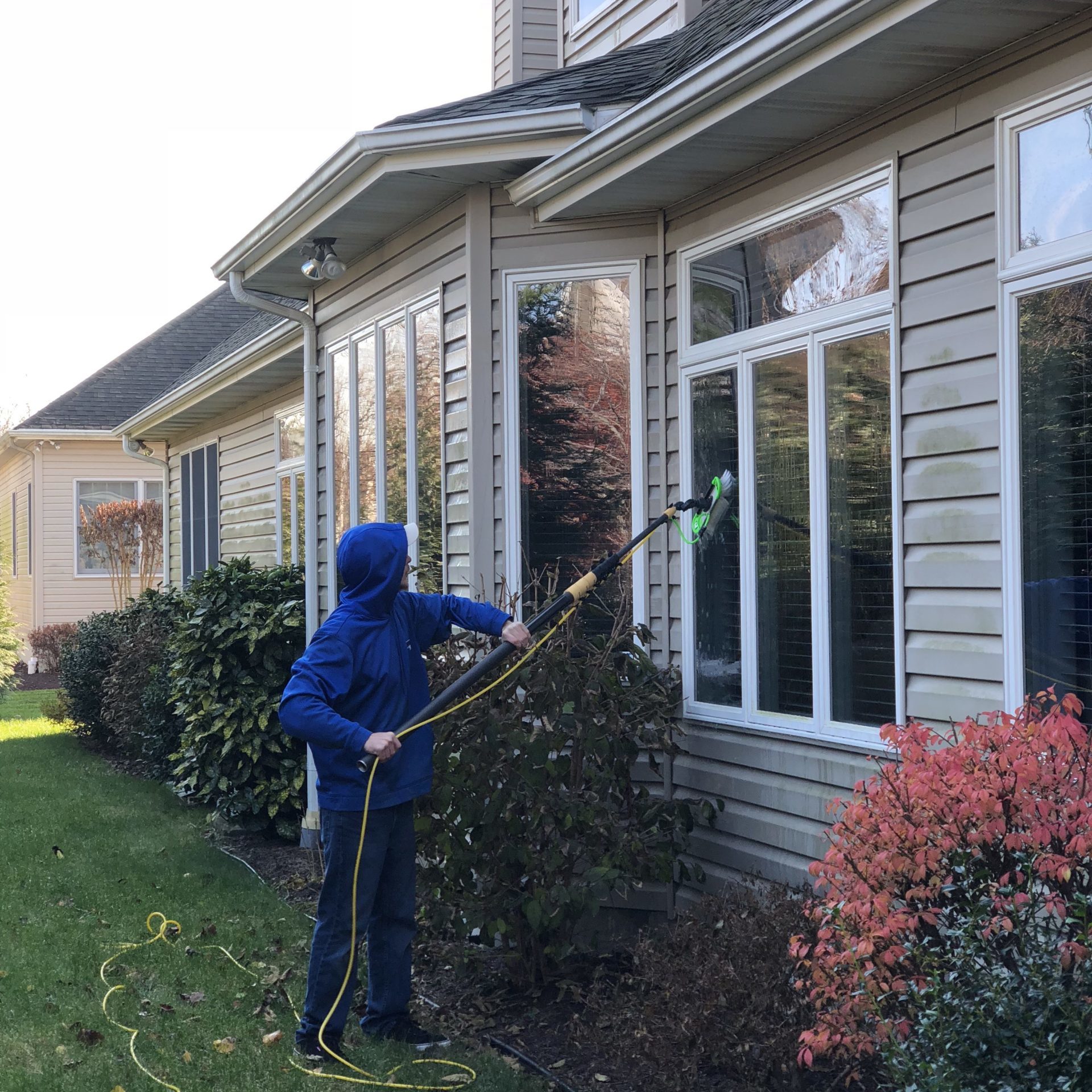 Posted in
Bethany Beach, DE
,
Bethel, DE
,
Blades, DE
,
Bridgeville, DE
,
Dagsboro, DE
,
Delaware
,
Delmar, DE
,
Dewey Beach, DE
,
Ellendale, DE
,
Fenwick Island, DE
,
Frankford, DE
,
Georgetown, DE
,
Greenwood, DE
,
Henlopen Acres, DE
,
Laurel, DE
,
Lewes, DE
,
Long Neck, DE
,
Millsboro, DE
,
Millville, DE
,
Milton, DE
,
Ocean View, DE
,
Rehoboth Beach, DE
,
Seaford, DE
,
Selbyville, DE
,
Slaughter Beach, DE
,
South Bethany, DE
|
pure water cleaning
,
residential
,
water fed pole window cleaning
,
window cleaning
,
window washing